YOUR WEDDING
at
SMYRNA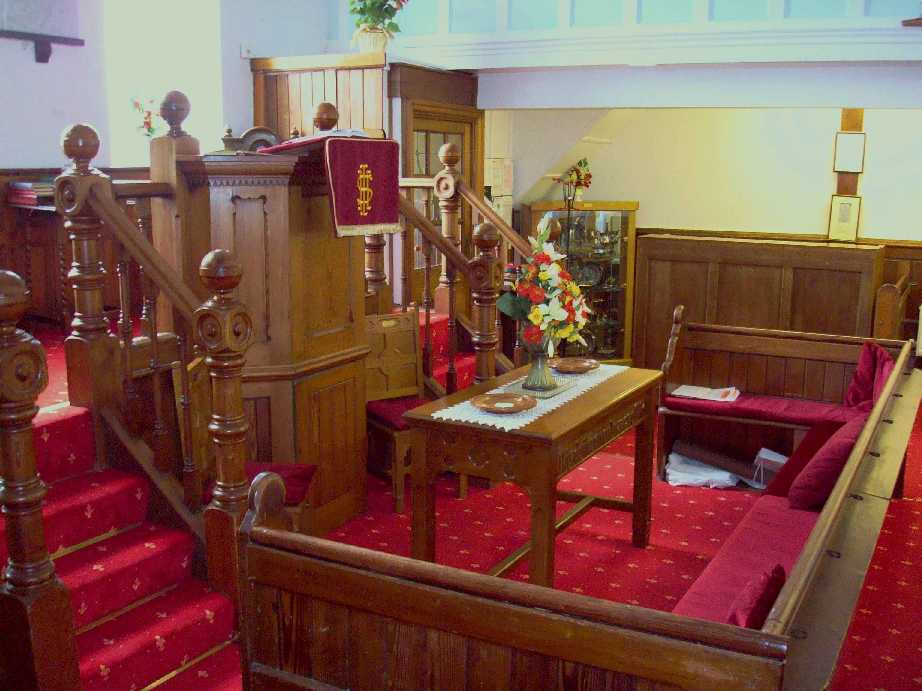 Smyrna Baptist Chapel here in the village of Penyfai
is authorised by the Registrar General for the Solemnization of Marriages
We are most happy to receive your enquiries for available dates for your Wedding
The Chapel is available to Members of Smyrna and non-Members without restriction
and we comply with the terms of current United Kingdom Marriage Legislation
Please Click each picture to enlarge to full size
Close the Tab to return to this page

Smyrna is a medium sized, pleasant, friendly, traditional
location for your wedding
We offer you every assistance to make your day special.

Our Chapel has a warm
and comfortable atmosphere with
good heating, lighting and acoustics.

The Chapel grounds lend themselves to Photography

We accommodate around 70-90
persons on two levels.

You may have the services of our resident Minister
The Reverend Alwyn Evans BA
or a person of your own choice.

We have our own Organist
Peter David Hon FNCM
who has extensive experience of
playing the organ for weddingserforming at religious meetings and for secular occasions.

The Chapel Vestry, generally, can be reserved at
nominal cost for preparation of the Bride beforehand
and for light refreshments before or afterwards.


Smyrna Chapel & Vestry
have Wheelchair Access
The Vestry has Kitchen, Dining
and Toilet facilities.

Car Parking: None on-site.
Street Parking generally is not a problem

Please Click each picture to enlarge to full size
Close the Tab to return to this page
This will be an extremely important occasion for you both.
If you would like to have some specific information about using Smyrna
for your big day please use the link to our confidential Enquiry Form.
The form will be directed to our Chapel Secretary.
He will contact you and invite you to view our Chapel and Vestry
to help you make an informed decision in good time.

Please give as much information as possible
and let us know your preferred dates and times,
the approximate number of guests
and whether you have a Minister in mind.

Confidential Enquiry Link
(Your enquiry does NOT commit you to using our Chapel)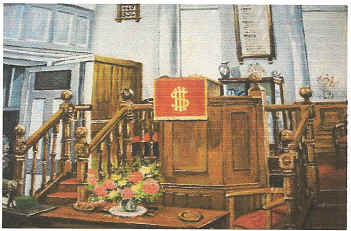 OFFICIAL GUIDANCE NOTES FOR ALL
UNITED KINGDOM MARRIAGES
In addition here are some official legal notes for your guidance:
Both parties to the marriage need to give notice at either the same or different Register Offices, depending on where they live and their nationality and immigration status. The couple must complete 7 full days residence in that District before they can give notice and they may only give notice up to 12 months ahead of the marriage.
After 28 clear days from when the notice has been entered, the Superintendent Registrar may produce the certificates. The Registrar General may, when there are exceptional circumstances and compelling reasons, reduce the 28 day waiting period when the couple formally applies for this.
You are required therefore in due time to make contact with the Register Office for the Bridgend District or for your own area to declare your intentions and to complete some legal documents.
Bridgend Register Office: Ty'r Ardd, Sunnyside, Bridgend, CF31 4AR
Telephone: 01656 642 391
Copyright © Smyrna Chapel & S A Crowley 2014 to Date
Updated 15 May 2021
Webmaster Link