xyz
~ Click here to return to the Memorials page ~
OBITUARY
Thelma O'Donnell
2nd December 1924 to 8th April 2017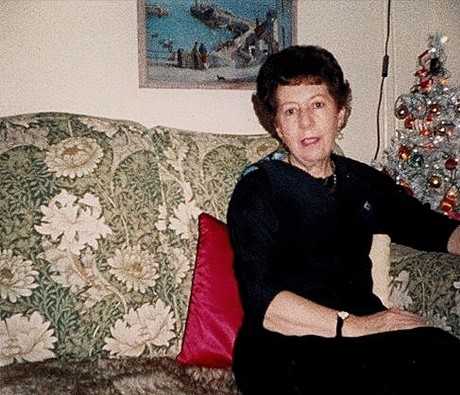 In Loving Memory of Thelma O'Donnell
John and his mother Thelma moved to Protheroe Avenue Penyfai in 1977. Following a move from the Midlands, as her son John was a pupil in the former Blind School. (Better known today as Heronsbridge).
Thelma had been bought up as Methodist, and after the move to Penyfai both Thelma and her son John would go to the Wesley Methodist Church Tondu Road Bridgend on a Sunday morning, and Smyrna Baptist Chapel in the evening.
Both Thelma and her son John became part of the fellowship at Smyrna, and made some very good friends and took part in all the Church activities.
As time moved on Thelma took up membership, with Smyrna, and was baptized by the late Rev Alun Petty in March 1980. Alun Petty became Minister of Smyrna in later years.
As a member, Thelma made a good contribution to the fellowship and life of Smyrna. First in practical ways. She would clean the Chapel and Vestry, and contribute small items to Chapel functions.
There were occasions on a Sunday evening when an open service would be held where members of the congregation would take part in the Service, to which Thelma would contribute items.
However, in latter years, and as Thelma advanced in years, She was unable to attend Chapel.
Thelma passed in to the presences of her Lord and Saviour on the 8th April 2017 at Anwen Care Home Blackmill, where she had been a resident for two and a half years. She was 92.
Her funeral was held on the 19th April at Smyrna. It was led by the Rev Alwyn Evans the present Minister of Smyrna.
Thirty-seven friends and those who new her gathered to to say a final "Good-bye for now" including staff from Anwen Care Home.
Thelma has been laid to rest in the graveyard at Smyrna Chapel.
Thelma, devoted her life to her son John, who has special needs, but he has grown into a fine Gentleman and is able to cope, and live independently in Bridgend, and is known and well liked by all.
This is a wonderful legacy which Thelma has left. And John will always be grateful to his mother, for the way she raised him, and set him on the right path in life. And bought him up in the Christian faith.
2nd December 1924 - 8th April 2017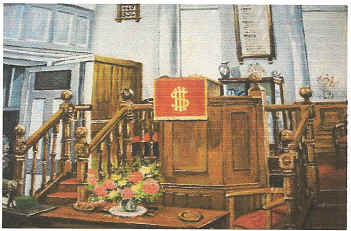 Click here to return to the top of this page
~ Click here to return to the Memorials page ~
Copyright © Smyrna Chapel & S A Crowley 2014 to Date
Updated 19 May 2021
Webmaster Link