LATEST NEWS FROM SMYRNA
CHRISTIAN AID
PERMANENT APPEAL TO HELP EASE
HUNGER AND DEPRIVATION
So many helpless people in this world are dying for want of food whilst we enjoy so much that we can afford to waste.

Every day, every hour of everyday, children and old people in places like Africa, India, South America, leave this world in extreme starvation and thirst.

Thousands every year.

But forget the thousands
one is too many when set against the luxury of our own life.
Christian Aid not only provides food and water and medication it sends people too with the desire to give practical assistance face to face with our less fortunate neighbours.
Smyrna is not alone in these endeavours as we link with all the other denominations in our area to support this work of charity.
Donations may be made directly to:
Christian Aid, to any local church or to our Treasurer.
If you would like to add to the collection at Smyrna please send your cash, or cheque or postal order as follows:
Payee: "Smyrna Baptist Chapel" Please write "Christian Aid" on the reverse.
Send with name and address or anonymously to:
The Treasurer
Smyrna Baptist Chapel, Heol Eglwys, Penyfai, Bridgend CF31 4LY
Thank you very much
New Photographs added - see the link in the Index
Courtesy of Mr Dan Minto
OUR MINISTER AT SMYRNA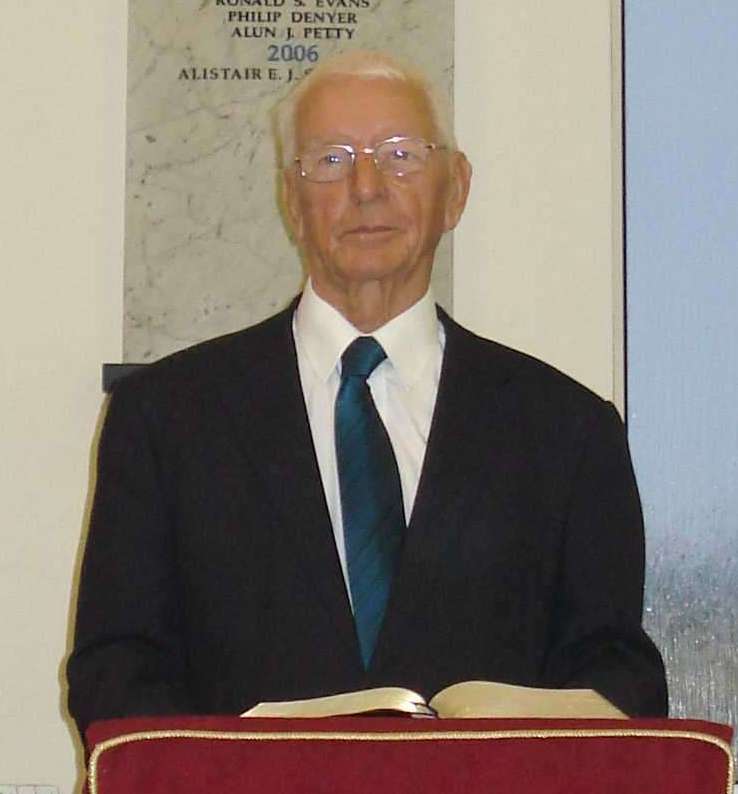 The Reverend Alwyn Evans BA began his Ministry
at Smyrna on Thursday 13th October 2016
during a splendid Recognition Service
Please see the index for the full details
The two Memorial Windows were dedicated on Sunday 5th April
Please see the Dedication page and Photographs
Obituary added for Isabel Margaret Crowley 1942-2015
Copyright © Smyrna Chapel & S A Crowley 2014 to Date
Updated 10 November 2023
Webmaster Link